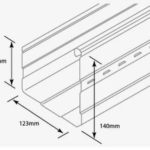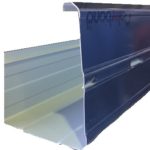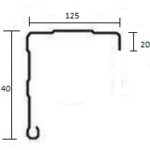 Guttering with a substantial rainwater carrying capacity with an extensive range of gutter accessories available ensuring a picture-perfect finish for your job. Fascia gutter is manufactured from BlueScope Steel .55mm Zincalume®, Colorbond® Steel or Galvanized®. For use in both industrial and residential situations. Suited for shed, carport and patio applications. Square fronted gutters are intended to hide the ends of roof, designed to blend flawlessly with the metal fascia used. Available in a plain or slotted finish. A slotted finish prevents water backflow in case of gutter or downpipe blockage. We can manufacture to your needs.
Fast and easy for installation
Concealed brackets offers unsoiled and continuous appearance
Gutter slotting to allow overflow
150mm Quad Gutter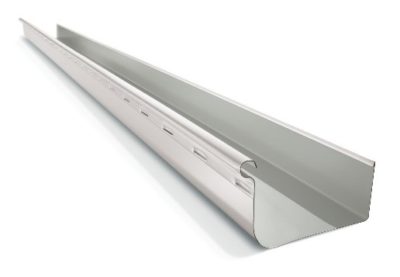 A characteristic guttering design that is appropriate to both traditional and modern new homes or for substituting an existing gutter. Well-matched for steel roofs making this gutter an ideal choice for your house.
Can be made from Colorbond®, Zincalume® or Galvanized®
Plain or  gutter slotting available to allow overflow
Quad is available in a variety of different widths appropriate for the rainfall
Comprehensive range of guttering accessories available
We can also access many other gutter profiles, we will make every effort to match the required profile for you to complete that job.