Fullertons Plumbing Manufacture is a local family run business which was opened in November 2011.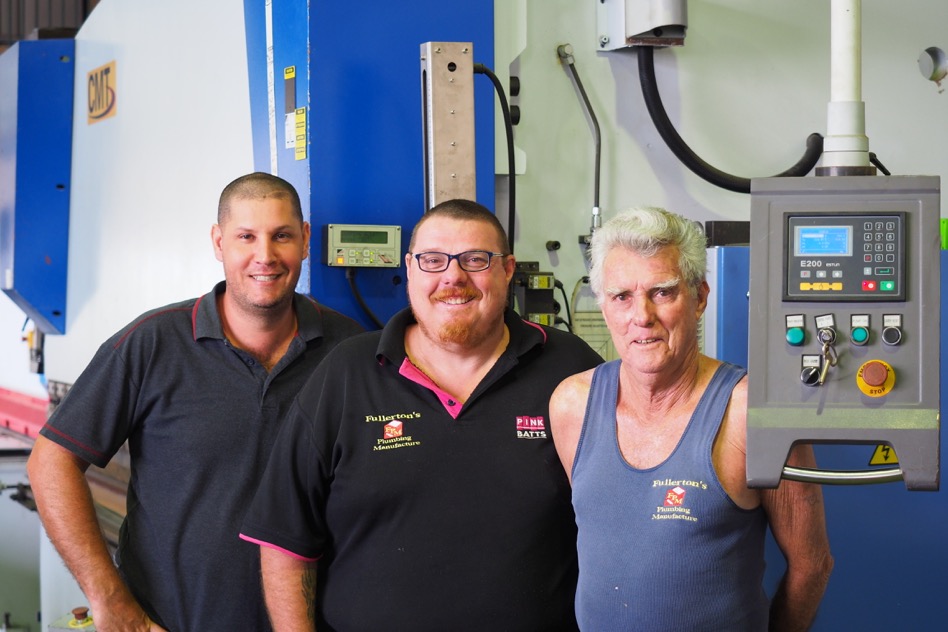 The Tin Men
From Left to Right – Nathaniel Raciti Builder with 17 years' Experience, James Fullerton 25 years' Experience, Garry Fullerton with 56 years' Experience
Owner Garry Fullerton was one of the original staff and shareholders of Cairns Hardware when Mr Ron Hastie decided to start a new venture after Northern Builders Supplies was sold to Burns Philp in 1980. Garry ran the Plumbing and Manufacturing department for the next 26 years until they sold the business and decided it was time for change. After having a few years away he decided to open his own manufacturing business.
After being open for just over a year, Garry's son James came across to continue their working relationship after 15 years together. James grew up working in the plumbing shop on school holidays learning the different aspects until finally starting full time work with him in 1996. So when the opportunity came to continue their work together James made the decision that the time was right.
Garry's son in-law Nathaniel is a qualified builder, who has worked with Garry doing re-roofs and helped lend a hand in the workshop when he was home from working away. When the need for a third person arose Nathaniel decided that it was a good time to be able to stay in Cairns.
Now that some of the grandchildren are old enough they are starting to come in on school holidays learning & starting the next generation.